KKU emphasizes the importance of environment and encourages students to design building reducing PM 2.5
    Environmental problems have lasted for a long time and are becoming more serious. Global warming causes natural disaster, such as flood, melting ice, extremely hot and cold weather, and PM 2.5 in the air. It cannot be denied that they have threatened humans' lives. Therefore, everyone has to help solve these problems and adjust ourselves accordingly, especially when constructing buildings.         
    On October 2, 2019 at Sirikunakorn Building, the Faculty of Architecture, Khon Kaen University organized design competitions for renovating KKU Botanical Garden and surrounded area for 4th year students, and area surrounding Food and Services Complex for 5th year students. It was an honor to have Dr. Narongchai Akrasanee, Chairman of Khon Kaen University Council, presiding over the ceremony. The objectives of this project were to make young generation aware of environment in the concept of Green Building, to sustainably preserve the environment, and exhibit the work of over 50 students participating in this project.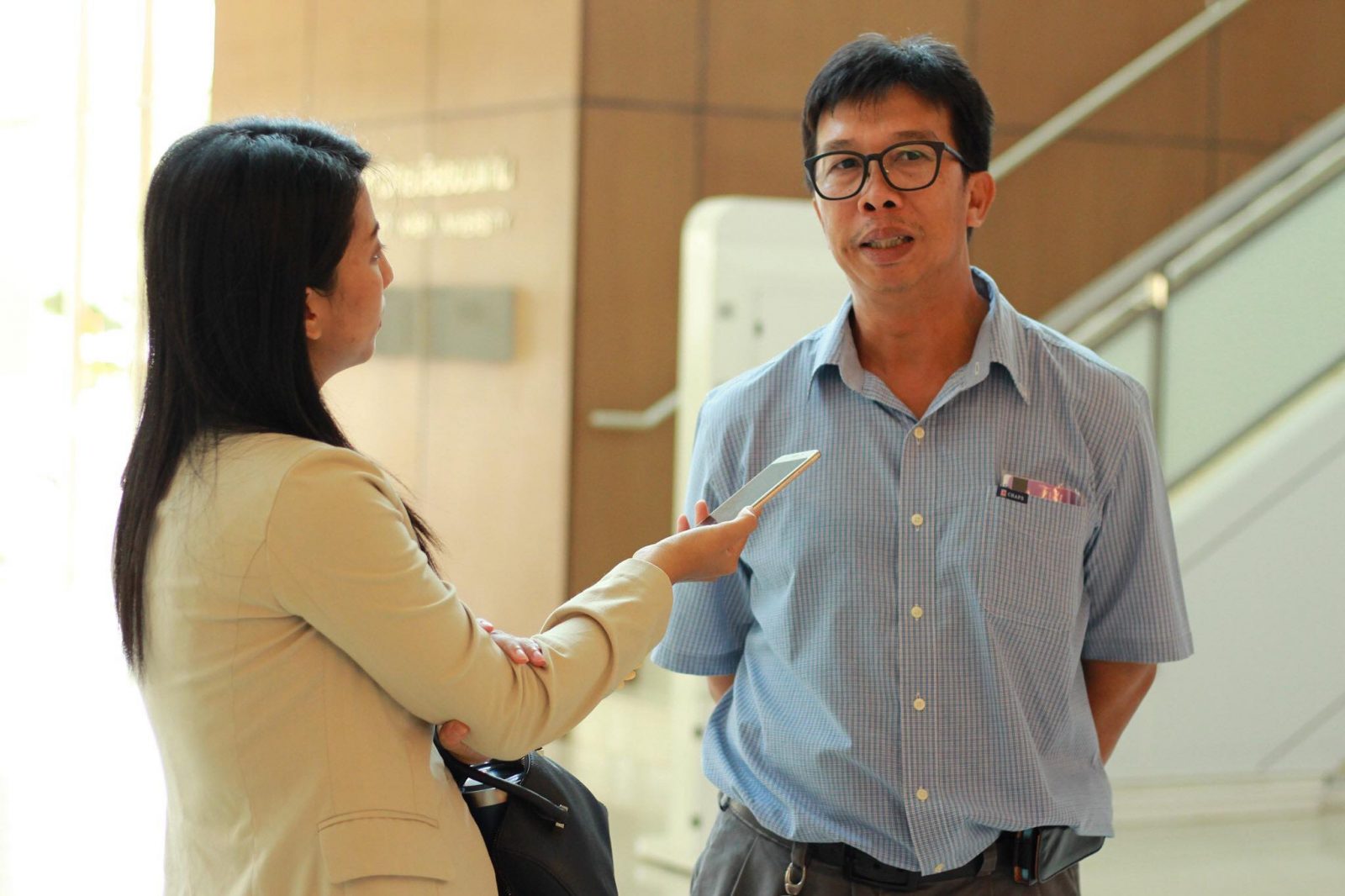 Asst. Prof. Dr. Chumnan Boonyaputthipong, the project leader, revealed that 4th and 5th year students had completed their lessons in class, so they were ready to learn from real situation. Due to the policy of Khon Kaen University Council, KKU had planned to renovate scenario of places, such as Food and Services Complex, Student Union, and Botanical Garden, as areas that students could do activities and make best use out of them. This project was therefore a real situation that students could meet real customers and face with challenges in academic context. Designing this project also required knowledge of engineering, architecture, and landscape; and concern about environment.  
    "The design has to emphasize green area and energy saving to raise awareness of clean environment among students. After they graduated, they can help society especially with particle matter (PM) problem which is a city or even national issue. Constructing buildings based on the architecture principles can reduce the level of PM – for example, green area absorbing dust, fewer concrete buildings causing less PM, and direction of the wind. Besides architecture, everyone from every field of knowledge needs to involve in protecting environment efficiently and sustainably," said Asst. Prof. Dr. Chumnan.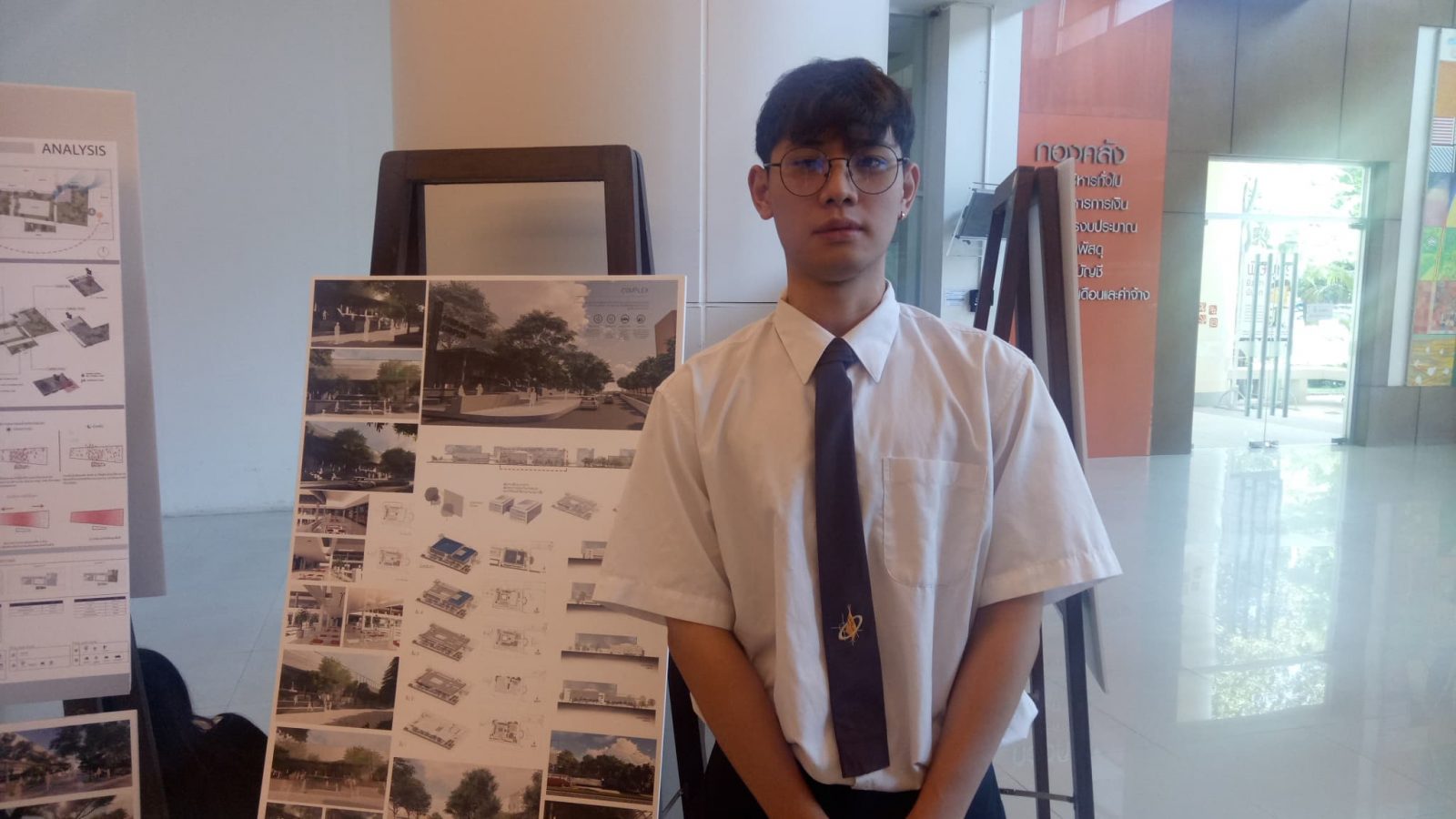 Mr. Anat Thammakorn, a 5th year student from the Faculty of Architecture, said that the competition allowed him to apply what he had learned with real situation. The first priority that his lecturers told him to be aware of was environment followed by function and beauty. The design of buildings could also reduce the level of PM 2.5 in the air. For example, clustered vines outside the building could absorb the dust, but the building still had good ventilation. 
    "My lecturers are trying to teach about new challenge for modern architects. It is making Green Building. Global warming is a problem of everyone. We need to design a building that can save energy from air conditioner or other electrical appliances. We don't need air conditioners in a parking building, but we can plant vines on the building wall. The green vines will protect the building from the heat while allowing the light to pass through. I'm sure that I can apply this knowledge to the real situation to save our world," said Mr. Anat. 
News: Jiraporn Pratomchai
Photos: Chakkarin Ngernthong
[ Thai ]