Khon Kaen University Logo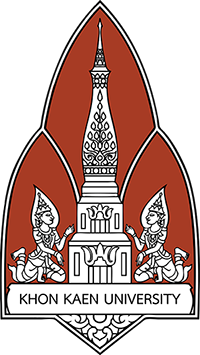 (Download)
The picture of two angels bracing Phra That Phanom relics in order to respectfully engage blessings to the university. Phra That Phanom sits on a log engraved with the university's name. The background is divided into 3 parts to represent the three ethics for the students, namely 'wittaya' or good knowledge, 'jariya' or good behavior, and 'panya' or wisdom from learning and good thinking.
University's Color
The University's Color is the color of the red earth which denotes the areal characteristic and the geographical name. The University is situated on a highland area full of ripples of red earth called "mor din daeng" (red earth hill).

C24 M88 Y99 K17

R167 G59 B36

#A73B24
The University's Flower is 'kalapruek'.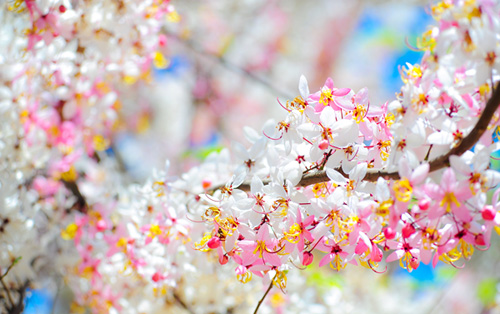 'kalapruek' is the tree planted by HM the King and the Queen on the auspicious ceremony of the foundation of the University on December 20, 1967. The scientific name of the tree is Cassia bakeriana Craib and the common English name is 'pink shower'. 'Kalapruek' is a medium size tree, with wide leaves and pink flowers that turn white when they are falling. The flowers bloom in bunches at the end of winter.