International students made a study trip to Division of Cardiac Rehabilitation
September 18, 2019 – Officers of Division of Cardiac Rehabilitation, Queen Sirikit Heart Center welcomed students majoring in physical therapy who came from Kumamoto Health Science University, Japan to tour and learn about rehabilitation of patients suffering from cardiovascular disease and care of the patients according to the principles of cardiac rehabilitation after discharge.
Cardiac rehabilitation is a process carried out by a team of medical professionals including physicians, nurses, physical therapists, pharmacists, nutritionists, social workers and other related professionals. The aims are to rehabilitate or retain the patients' physical, mental, and social performances as well as to enhance quality of life and decrease the death rate of these patients and to make them aware of the risk factors from the recurring heart disease. After rehabilitation, the patient will be able to socialize nearly normally and live happily.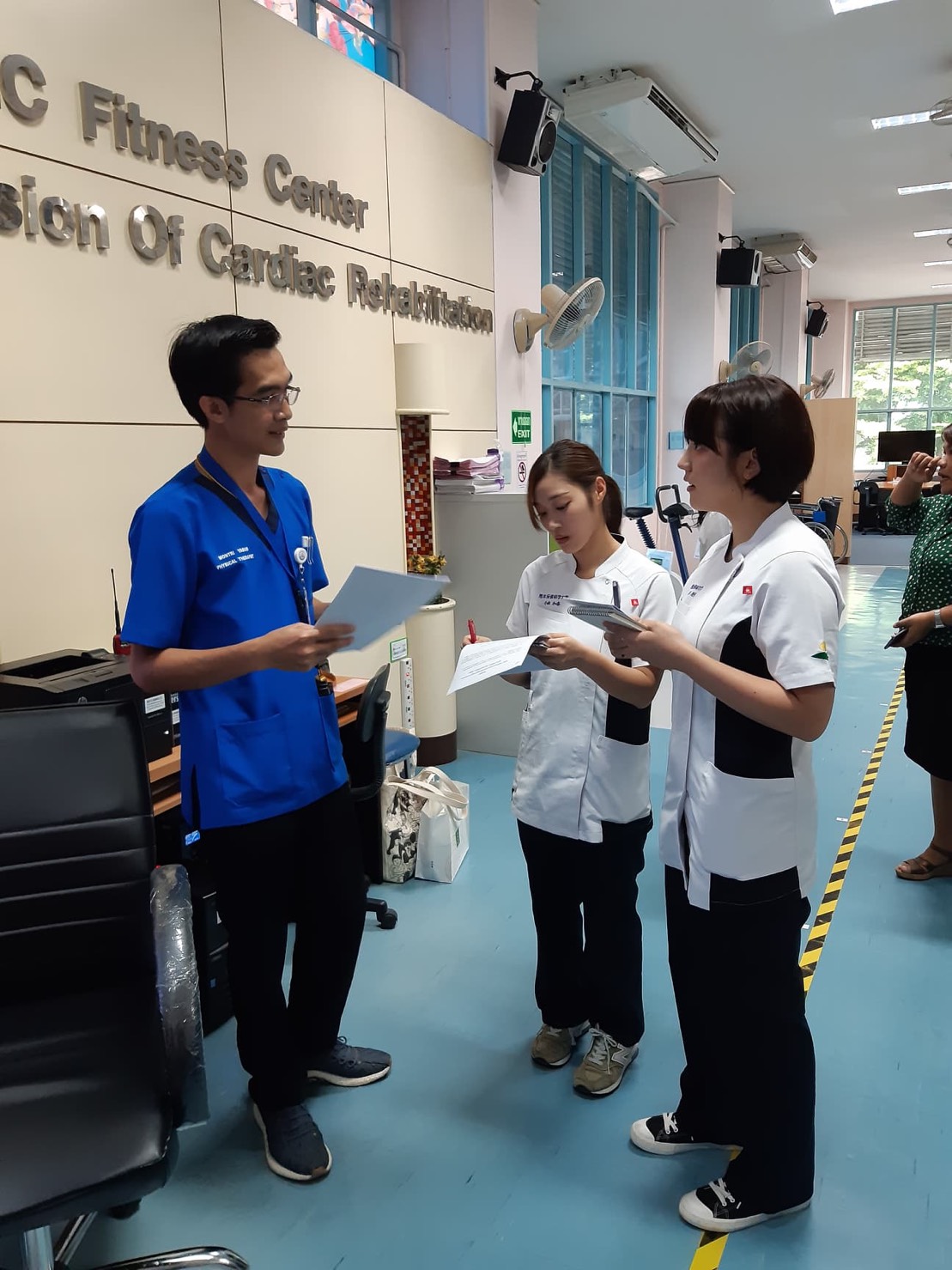 [ Thai ]