KKU Engineering professor invited to give a special talk on "Crisis and Safety on the Roads in Thailand"
    September 12, 2019 – Assoc. Prof. Dr. Panakrit Klungboonkhrong, Deputy Director for Administration of the Research and Sustainable Development Center for Infrastructures and Director of the Academic Center for the Upper Northeast Transportation and Traffic System, Department of Civil Engineering, Khon Kaen University, was invited to give a talk on: "Crisis and Safety on the Roads in Thailand" at the conference on "Be up-to-date with Situation for Safe Transportation" organized by Office of Transport Policy and Plan (OTP), Ministry of Communications, at Rajadamnoen Room, Royal Princess Hotel, Lanluang, Bangkok. Mr. Chaiwat Thongkhamkhun, Permanent Secretary of Ministry of Communications presided over the event, which was aimed to brainstorm opinions and suggestions, to acquire lessons for road safety and to set up road safety policy and strategies that are more efficient. The conclusions of opinions and suggestions for strategies that will solve disasters from road accidents in Thailand will be submitted to the Ministry for approval and for appointment of responsible organizations to implement for road safety in due course.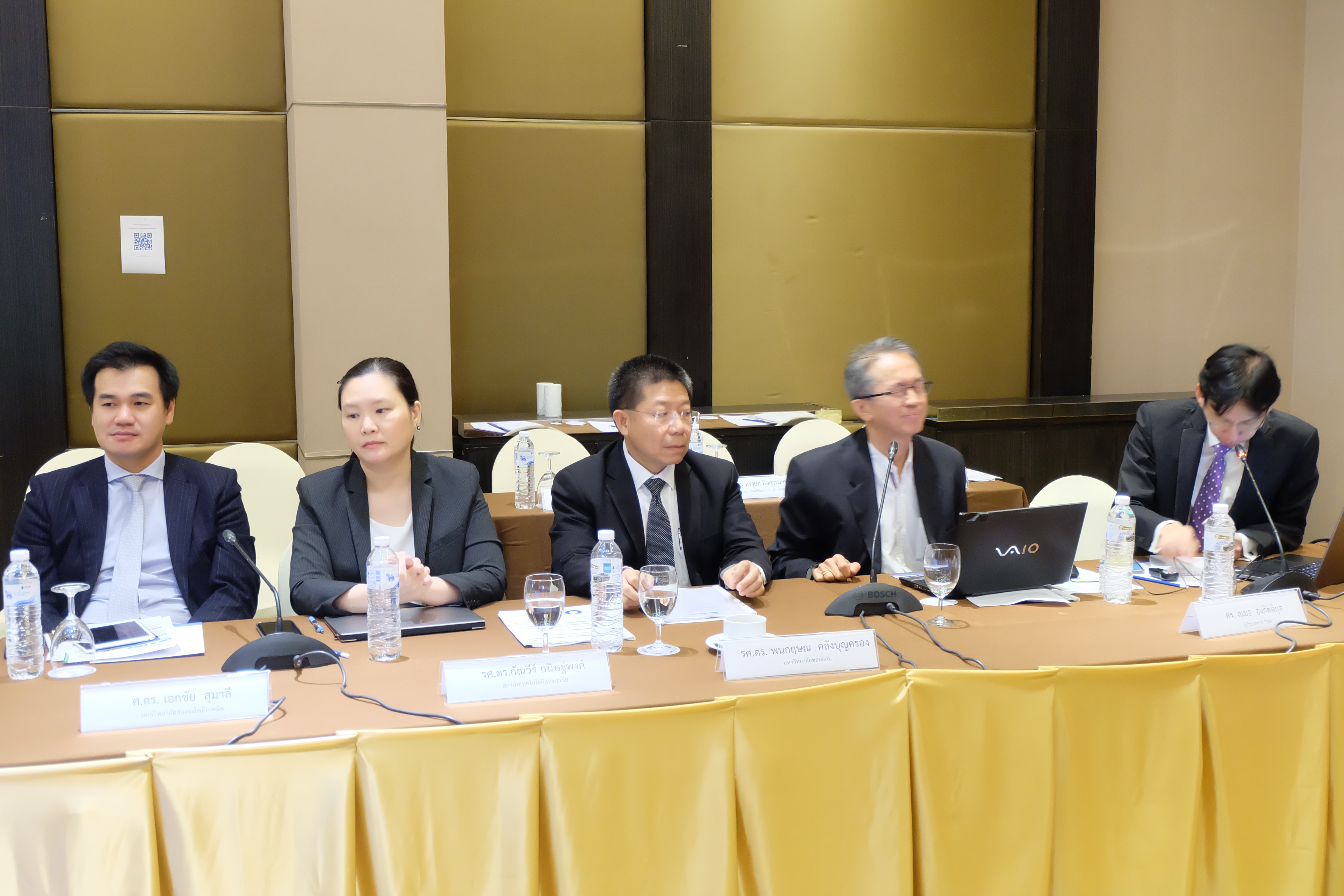 The conference was organized with cooperation from the authorities of the departments affiliated to Ministry of Communications that are responsible for road safety such as Office of Transport Policy and Plan, Office of Permanent Secretary of Ministry of Communications, Office of Thailand Research for Development, Royal Thai Police, Highway Police Division, Department of Land Transportation, Department of Highways, Department of Rural Roads, Expressway Authority of Thailand, Asian Transportation Research Society (ATRANS), and Thai Society for Transportation and Traffic Studies and many academic institutions including Asian Institute of Technology (AIT), Chulalongkorn University, Chiangmai University, Prince of Songkhla University and Kasetsat University, etc. 
[ Thai ]