Communications Division, Khon Kaen University in the study trip to Chulalongkorn University for exchanging of new-era PR tactics
August 28, 2019 – Personnel of Communications Division, Khon Kaen University, led by Mrs. Natsamol Tanakulrungsarit, Assistant to President for Special Affairs and Mr. Tanya Pakdee, Director of Communications Division, made an official trip to Chulalongkorn University to study the work on public relation in the new era. Miss Tarinee Chaiprapan, Director of Center for Organization Communications, welcomed KKU delegation.
This study trip was aimed at enabling personnel to bring back the knowledge obtained to improve their work, to have creative ideas, to increase efficiency of a new-era organizational communications, and to build plans for the work of each mission. Communications Division has a vision to "Public relate Khon Kaen University to the world", which is expected to be successful soon. The division also aims at having all officers to have an organization culture which includes love, warmth, unity, and engagement, The trip provided opportunities for the officers to discuss and exchange ideas with officers at Chulalongkorn University.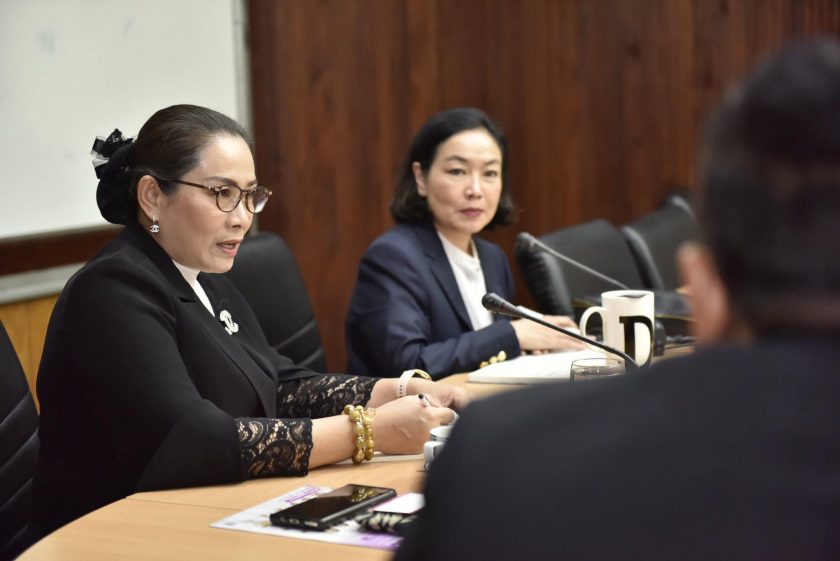 Mrs. Natsamol Tanakulrungsarit, Assistant to President for Special Affairs explained that Khon Kaen University sees the importance of communication. Recently, KKU has been ranked the first in Thailand (Social Impact Ranking 2019) by THE (Times Higher Education), or the university ranking institution in England, which is accepted in Thailand and other countries in the world. KKU was ranked within the world's 101-200 places. This resulted from the heavy workload of officers of the division, especially communications through social network, news media SEO or Electronics market. It was hoped that the learning and sharing at Chulalongkorn University, which is a top leading university of Thailand would lead to new ideas that help efficiently propelling the work of Khon Kaen University.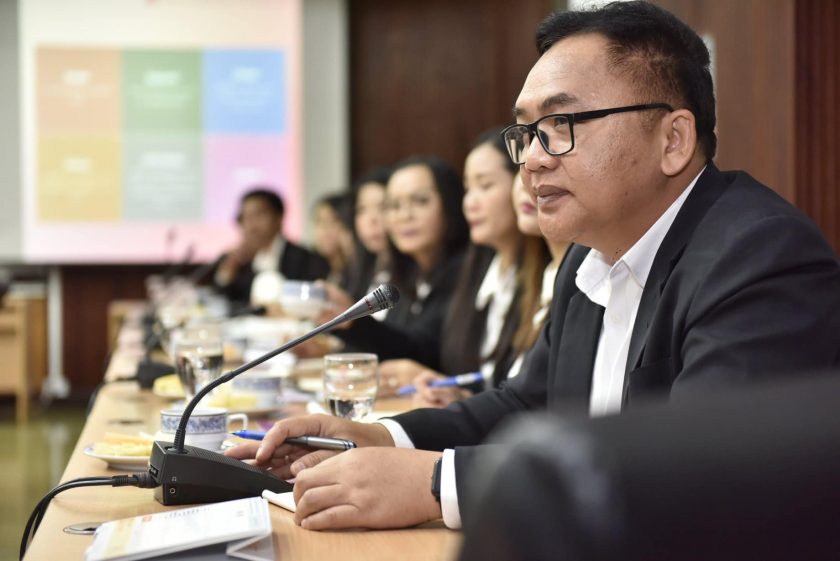 During the trip, brainstorming was done on managing news under critical conditions, communications through news media SEO (Search Engine Optimization), or electronics marketing, which is being popular as the present-day search engine, CSV (Creating Shared Value), or strategy for producing common values by institutions and the society, and managing public relation network. The exchanging session went on fruitfully with officers expressing their thoughts and sharing ideas for the benefits of KKU communication work.
News: Jiraporn Pratomchai
Photos: Boriphat Thasim, Attapol Hampong
[Thai]