Khon Kaen University veterinary medicine students passed on their inspiration in community service to first-year students on the Thai Veterinarian Day 2019
On Sunday August 4, 2019 at 9:00 a.m. – Faculty of Veterinary Medicine of Khon Kaen University held the Northeast Thai Veterinarian Day 2019. Assoc. Prof. Dr. Chuchart Kamonlert, Dean of the faculty presided over the opening ceremony and conveyed the opening address at Room 3203, Pichet Luangthongkum Building.
Mr. Danudet Detwatanatham, President of Faculty of Veterinary Medicine Student Union and a 5th year student related that on the occasion of Thai Veterinarian Day, the student union and the faculty held the World of Activities project in which the 5th year students shared their knowledge and experiences from classrooms and from is the development camp to serve the community. Activities included giving knowledge on animal care and rabies vaccination to first year students and exchange students from abroad. The younger students learned more about the profession, community responsibilities, awareness in all dimensions, especially how to live with animals.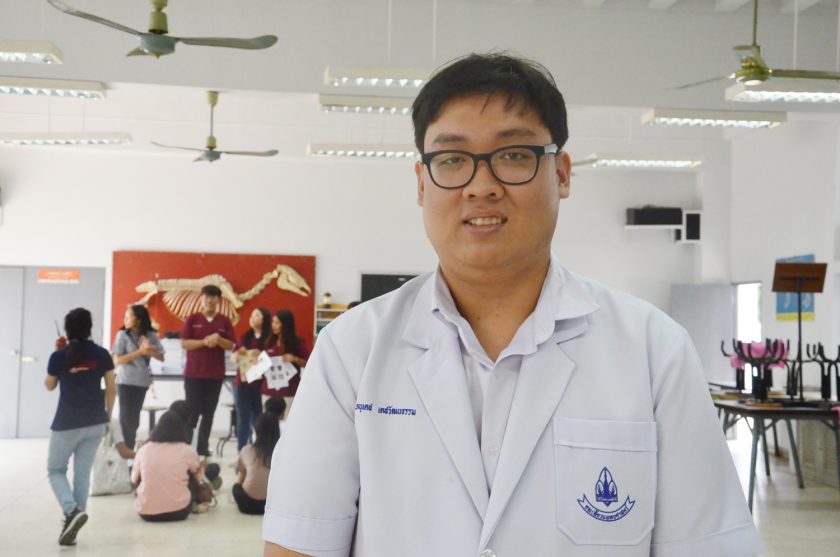 "We emphasize community services. We go out to serve the communities at least 4 times a year, giving vaccine in areas around the campus: Si Than and Non Muang to prevent rabies from spreading since Thailand is in the risk area of this disease. We also go out as volunteers to assist rural parts, develop schools and learn the lifestyles of community people. In these activities, freshmen will know upper classmates more. They will learn the team working skills and learn to be proud of the profession," Danudet said.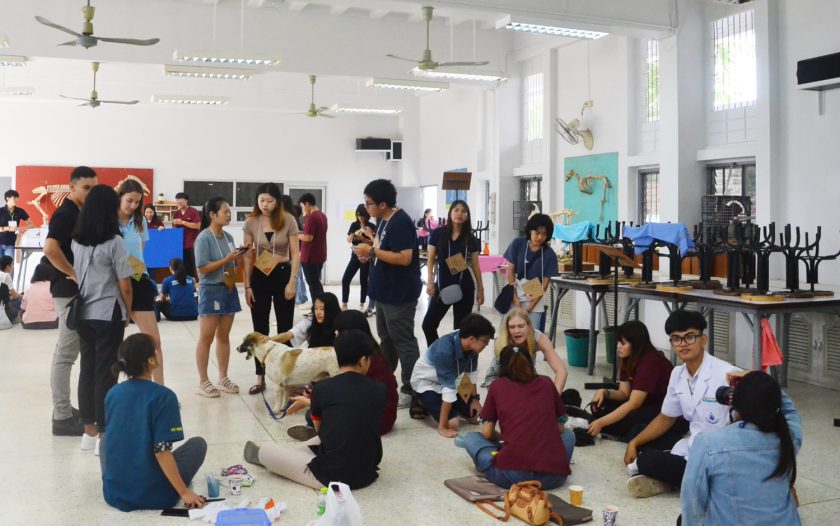 The event was honored to have Assoc. Prof. Dr. Suneerat Iamlamai, and Veterinarians: Mr. Silatham Wara-aswapati, Mr. Pasawat Rungruand and Mr. Watcharin Hin-on talking about the veterinary profession in the Northeast and about social responsibilities.
The occasion featured food offering to monks in the morning, special talks, and a forum on how to work together to develop Thai veterinary profession. The afternoon session went on with activities in 6 stations to teach and train freshmen. The activities were also joined by exchange students from many countries. In addition, the students went out to provide medical check-up and rabies vaccination for animals in areas outside the campus.
News / Photos: Jiraporn Prathomchai
[ Thai ]