KKU creates a project for traffic discipline, zero accident, and raise awareness of traffic rules and manners
      On August 2, 2019 at 9 a.m., Khon Kaen University starts the project for traffic discipline and zero accident. Asst. Prof. Dr. Somphong  Sithiprom, Assistant to the President for Campus Security Affairs, presides over the opening ceremony and Mr. Kasem Putanma, Acting Director of Security Division, gives a report speech. The event is attended by Asst. Prof. Narin Chansri, Acting Assistant to the President for Student Development and Nongkhai Campus; Pol.Col. Yuthana Ngamshad, the Superintendent of Khon Kaen Police Station; and Miss Paphaporn Donprasit, Director of Student Affairs and Alumni Division. The objective of this project is to raise awareness and public consciousness regarding road users at Gate 2 near Modindang Shrine at Khon Kaen University.   
      Asst. Prof. Dr. Somphong  Sithiprom said about 70% of KKU students obeyed the traffic rules and wore helmets, whereas the rest 30% didn't know the traffic rules well. Over 50% of them have no driving license, so that might be easy to cause the loss of life and property. It was a good opportunity that the present year, the police officers implement the project seriously for good traffic discipline consistent with the number six of the university strategy which promoted the pleasant workplace, better awareness, and less accident. These policies could be practiced in the university and expanded to the other area like in the city. 
      Pol.Col. Yuthana Ngamshad said the number of police officers collaborating with KKU this time was enough to help students graduate safely and became ready for working in the society. 
      "Our country needs people with discipline. The chaos these days happen because of the lack of discipline. Some people claim for their rights but forget to perform their duties. They are concerned about themselves so much that they forget to respect others. However, we can start from traffic discipline. Actually, the area in Khon Kaen University is public area where traffic law enforcement is the same as other areas. The strict enforcement on traffic rules can reduce the accidents. Khon Kaen Police Station is ready to provide help if needed," said Pol.Col. Yuthana.
      Asst. Prof. Narin Chansri said the objective of this project was not to punish students but to tighten security and raise their awareness of traffic rules and manners as well as effects on themselves and others. There was no serious punishment when they did something against the traffic rules, but they should realize what they had done and be more concerned about other's people benefits. They had to be warned, do volunteer activity, or be punished as a students like deducting behavioral score which possible affected students' future. From August 2-September 14, 2019, there would be strict enforcement on action against the traffic law– running a red light, parking at no parking spots, and not wearing helmets.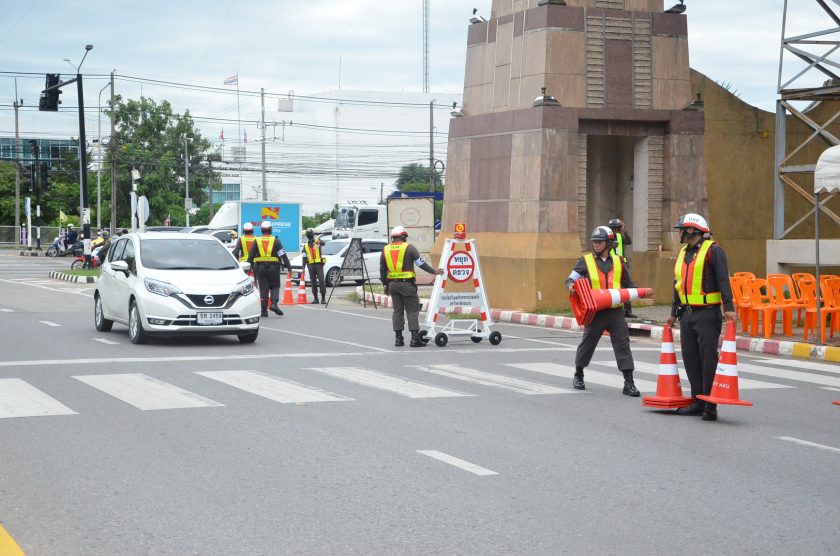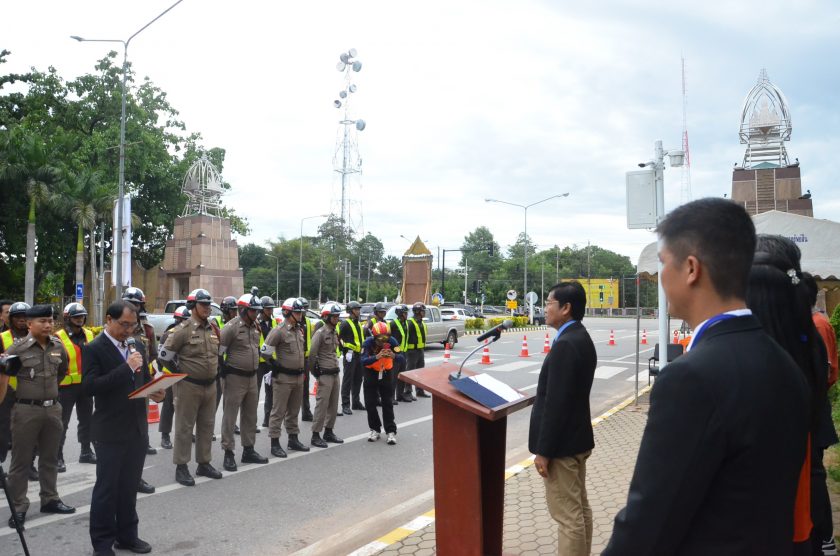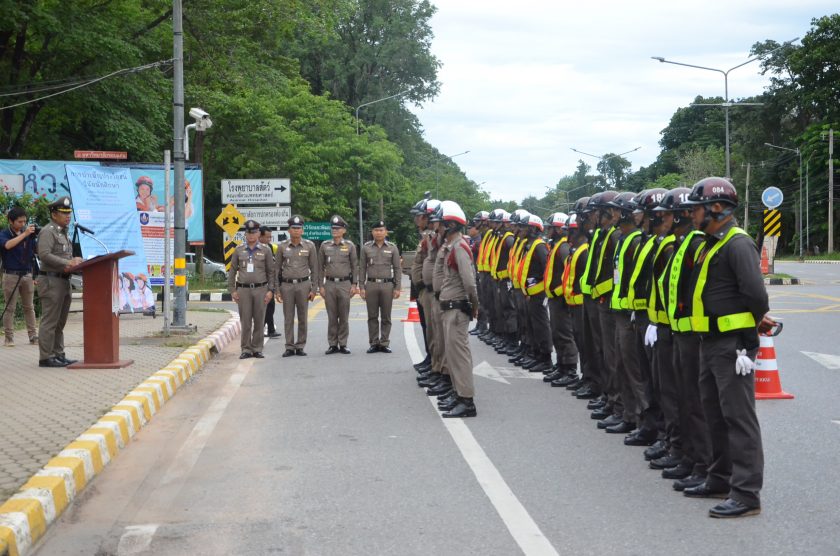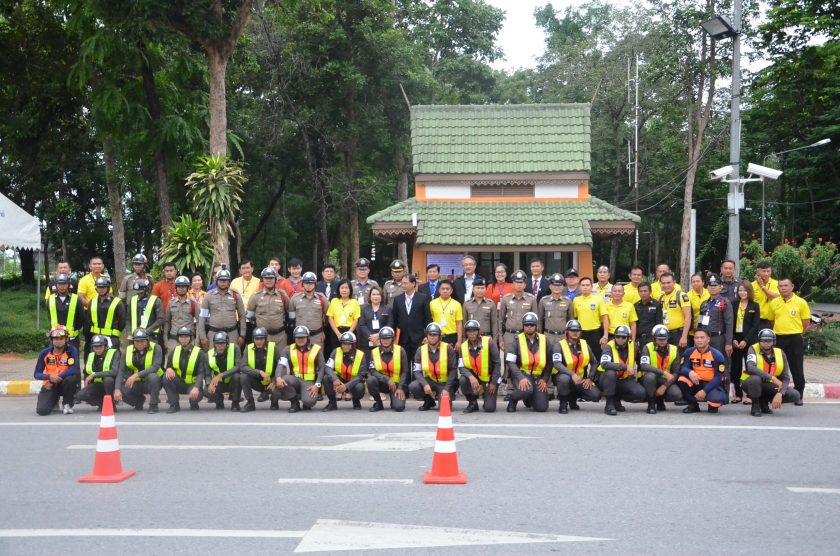 News/ photos: Jiraporn Pratomchai
[ Thai ]