28 institutes unite in the concept of Arts Create the World at FAR 5 Conference to prove that KKU is the center of art in Mekong Sub-region
Assoc. Prof. Dr. Niyom Wongpongkham, Dean of Faculty of Fine and Applied Arts, revealed that according to strategy based on the University Council's policy that aimed to develop Khon Kaen University to be internationally recognized, Faculty of Fine and Applied Arts had revised its administration plan in order to meet the university policy. After considering the potential of academic aspect, research, teaching and learning, and achievement, the vision had been defined as "the center of research and artistic creation in Mekong Sub-region" so that it would be the first step of pursuing the ultimate goals of the university. At present the vision was proven by the acceptance from art network all over Thailand to collaborate and the collaboration also expanded to ASEAN countries. When Faculty of Fine and Applied Arts organized activities or had movement, there always was request to participate more than expected. Considered about standardized evaluation and widely recognized in the field of education, Faculty of Fine and Applied Arts, KKU, was the only one faculty in Thailand that passed the evaluation of Education Criteria for Performance Excellence (EdPEx) at skimming level. That was an obvious qualitative indicator. Furthermore, graduate school's curriculum had been paid attention by both Thai and international prospective students, and the number of applicants each year was higher than expected. Countries in Mekong Sub-region also expected to sign MOU with KKU to improve their people by attending the international program. The art symposium or activities organized by the faculty were receiving more collaboration from more sectors, and that was concrete evidence as well as indicated Faculty of Fine and Applied Arts' strong academic potential that follow the vision of becoming the center of research and artistic creation in Mekong Sub-region.       
From July 12-13, 2019 at AVANI Khon Kaen Hotel and Convention Centre in Khon Kaen Province, Faculty of Fine and Applied Arts, Khon Kaen University, is going to host the 5th national symposium under the topic of "Arts Create the World" to support academic development of arts and create the great collaboration network of the country.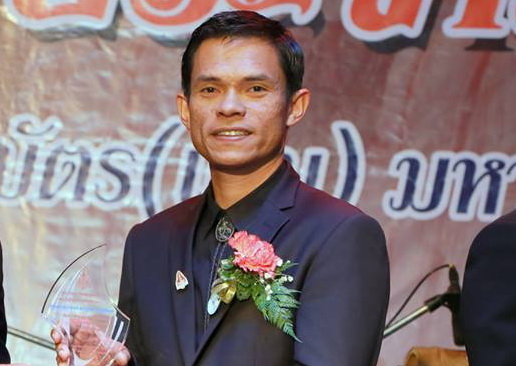 Asst. Prof. Dr. Burin Plengdeesakul, Associate Dean for Academic and Research of Faculty of Fine and Applied Arts, said that KKU together with Thai and international art network hold the 5th symposium entitled "Arts Create the World." The objectives were 1) to improve arts teaching, learning, and research standard; 2) to allow lecturers and students to exchange knowledge including experience and present their research projects that are beneficial for academic excellence in the future in different fields of knowledge; and 3) to create high quality pieces of work for community services, for the country, and for producing new researchers in the field of arts.    
At the conference, 500 participants – lecturers, researchers, students from host university and institutes nationwide – will attend, and there are a special talk given by keynote speaker, oral presentation, poster presentation which is divided in to groups: visual arts, design, music and performance, culture, international. Totally there are 118 topics and 28 institutes are co-host of this event.
In addition, at the opening ceremony on July 12, 2019, there is going to be the special talk on "Ways and Means of Local Industrial Product Preservation and Development for International Market" by Mr. Korakot Aromdee, an artist receiving "Silapathorn Award" for best design in 2018.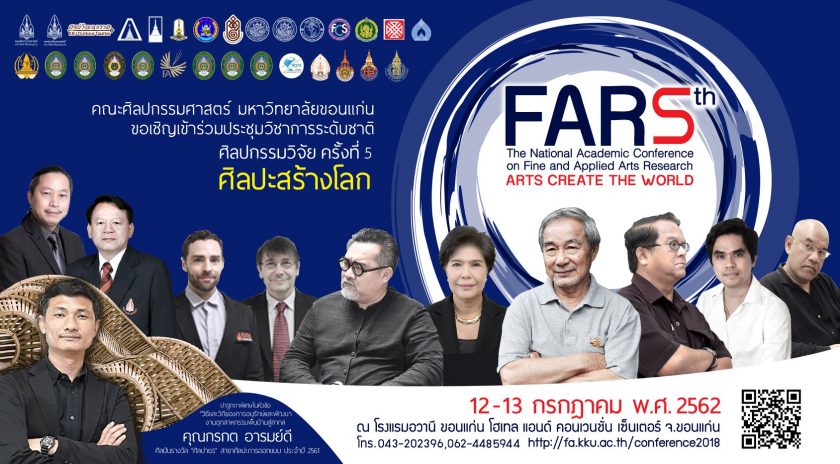 News: Udomchai Supanavong